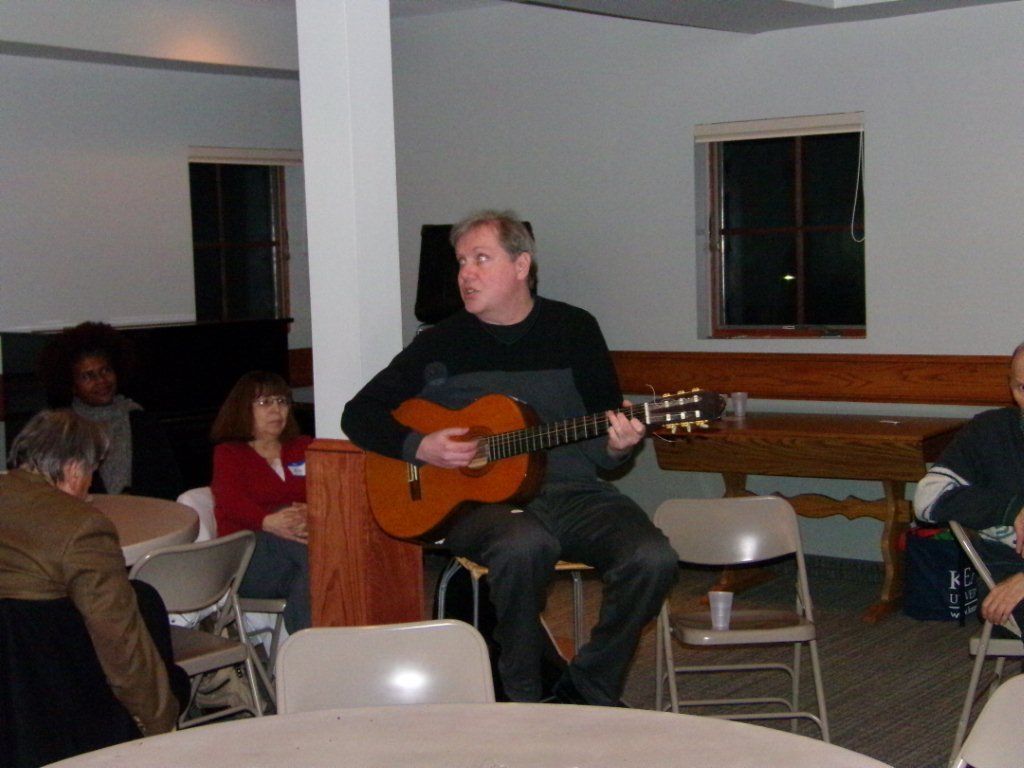 DECEMBER 2, 2022 THE TROUBADOUR, MORRISTOWN, CHORUS SONG NIGHT. (With Mike Agranoff, Wendy Britton, and Scotty Rovner)
DECEMBER 16, 2022 TROUBADOUR HOLIDAY SHOW, 7 P.M. 
JANUARY 10, 2023 BENEFIT FOR UKRAINE 
FEBRUARY-MARCH - MONDAY EVENING SONG CIRCLE, THE FOLK PROJECT
Previous events
Concert with Bob McParland and Mike Baron. The is a safe 'social distance' outdoor summer concert.
Due to the Covid virus we are sitting tight and waiting... like most everyone else... for the day when we can do live shows again This event will be a gathering on zoom.
Christian Singles at The Barn, 530 Sicomac Avenue, Wyckoff, New Jersey
Bob McParland and Mike Baron will perform music in memory of Rudy Templin.